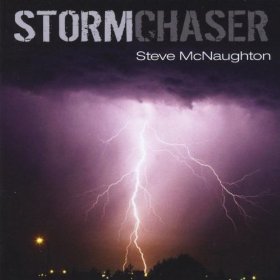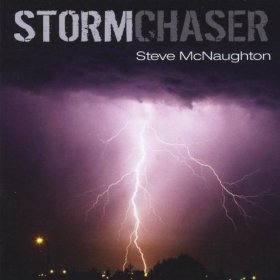 Steve McNaughton, Storm Chaser
Rating:

(4 / 5)
October 14, 2011 | by Skope
This Australian rocker has been making waves out of Sydney for awhile now. He is increasingly making a worldwide presence across the map. His latest release, Storm Chaser is an earth moving experience.
If you turn on the CD and close your eyes you could almost mistake his vocals for the legendary Elvis Costello. There seems to be a clear influence from that era. The CD is full of up tempo contagious tunes. The instrumentation is a good companion to solid, well written lyrics. The production takes some interesting turns with killer background vocals that really drive a couple of the songs.
The CD starts off with a futuristic dreamy synthesized sound. The title track erupts in your ears and drives your adrenaline to levels never reached before. He has a good understanding of musical composition. Or maybe it all comes naturally. Regardless the resource it works pretty damn good. My Favourite track is the song titled, "Can't Rock Any Harder". It is clever lyrically and the music compliments his cleverness with even more intelligent infusion. Then he slips in a cover tune by, Eagle Eye Cherry; just when you think this CD can't get any cooler, he pulls off a great rendition of a real classic.

There are a couple tunes that are reminiscent of the Talking Heads. between his Costello and Talking Heads similarities, it is interesting how his sound is so highly influenced by two musicians I respect the most. Good on ya Steve.
In a world of every day mundane routines, I suggest you go chase some storms with Steve McNaughton. Never a dull moment as long as his music fills the room.
Rebecca Hosking – hoskingrebecca@gmail.com
You can pick up a copy of this CD at Steve's online shop.
Click here to download PDF album review for Storm Chaser by the Song writing society of Australia's magazine 'The Songsmith'.
Click here to download the A & R publication for 2010 Midem Festival and go to www.midem.com to find out more about the festival itself.
Click here to view album review for Storm Chaser by Wildy's World