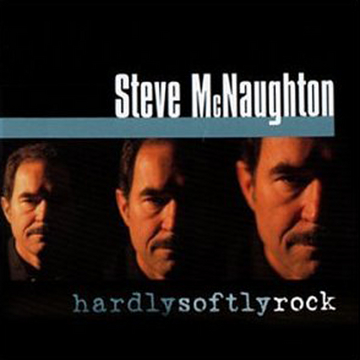 Steve McNaughton – HardlySoftlyRock
From Heard Reviews
Rating:

(4 / 5)
I first came across Steve's music a while back on one of the Big Backyard sample discs a while back & now Steve has brought his debut album out, entitled Hardlysoftlyrock, which is a fairly accurate description of the album as it happens.
Steve hails from NSW & has teamed up with some great musicians including John Swan (Swanee), who teams up with Steve on "I Did What I Did", one of the album's highlights, though equally impressive is "Homecoming", which sees an artist called Jenny Lang providing accompanying vocals too.
Pick for me is "Didn't Mean It", another great highlight, which is a good standard style rock track that's as good an example of Steve's music as any other here, though closing number "Find Your Soul" is certainly an interesting track as well. If you're interested in creative song writing & enjoy musician's putting everything into their performance, Steve's your man.
You can pick up a copy of this CD at Steve's online shop.
Click here to download PDF album review for Hardly Softly Rock by the Song writing society of Australia's magazine 'The Songsmith'.