http://www.lateforthesky.org/2022/11/27/steve-mcnaughton-journeyman/
STEVE McNAUGHTON
JOURNEYMAN
Self-released 2022 Australian from Sydney, McNaughton is considered one of the best contemporary rock and pop authors in the country, at least in the context of a radio and disengaged production, although he is not without personal and passionate cues in the lyrics. He has been writing songs for 30 years and has played in various formations, releasing three albums and a solo Ep; his debut dates back to 1999 with Hardly Soft Rock, followed in 2000 by the release of an EP dedicated to the Sydney Olympic Games. His best-known album is Eagles Aloft (2013) which brought him closer to the country scene, recorded with musicians from Nashville and the American west coast. And now, after eight years, Steve releases the fourth album Journeyman which contains 14 eclectic tracks with country elements, Recorded in Australian studios with a dozen local instrumentalists and produced by Rod Motbey who played guitar, bass, keyboards, and banjo resulting in Steve's main collaborator, Journeyman is a catchy record, perhaps a little too light and superficial in sound. It was anticipated in September 2021 by the refined single Start Again, an electro-acoustic song with country and bluegrass veins sung together with James Stewart Keene and also included in the soundtrack of the "short film" 'Sherbrooke Down: The Road to Cataract'. The title track opens the album with a soft slide and well-finished choruses, followed by the energetic Take The Ticket which recalls the style of Dire Straits with the intervention of Lawrie Minson's harmonica and prominent female vocal contributions,. In the development of the disc, danceable and rhythmic pop-inspired tracks are privileged such as Looking For Light, Don't Treat Yourself That Way and Most Evil Drug, suitable for Steve's captivating voice, who places in the finale A Good Song and the already quoted single Start Again.
Paul Baiotti
---
https://www.barettamagazine.com/2022/11/29/no-18/
Steve McNaughton is a big name at home in Australia, not least in Sydney. It's consistently about heartland rock a bit in the same spirit as John Mellencamp, John Eaddie and Joe Grushecky, but maybe a little more polished.
The songs are consistently well written. The problem for me is that it's a little too pretty and organized, which means that there is nothing that sticks out and grabs me. At the same time, I can in no way say that it is bad or uninteresting. There is still one song that stuck, and it fits well, it's "A Good Song"
---
https://www.facebook.com/groups/1566826416872373/posts/3238828823005449
Steve McNaughton – Journeyman
Steve McNaughton's album cover with a man carrying his guitar walking on a railroad track (Him walking on railroad tracks makes my inner railroader go off the red flags) is the American dream of freedom here I imagine.
Whatever happens in life, you always have your guitar to count on. A bit like when I saw a video with the blues rocker Stevie Ray Vaughan. In one video, his wife wanted to speak out but he wasn't interested and walked away with his guitar.
Well here is a series of classic country rock songs with stories from the artist's everyday life I imagine. A story in 14 chapters in a musical book so to speak. They are good songs with nice melodies and sometimes a dynamic musical framework on a strong album.
---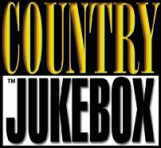 http://countryjukebox.de/pages/world.htm
After a seven-year hiatus, STEVE McNAUGHTON is back with an album that is sure to surprise fans and critics alike: simply because the Sydney-based singer-songwriter is a whole tad more versatile than in the past McNaughton recorded 14 songs for the Journeyman-titled follow-up to the album Eagles Aloft, all of which he wrote himself, with the exception of the Scottish traditional "Skye Boat Song" – and for these he digs deep into his personal memories, which are sometimes good and sometimes describe less pleasant life experiences
Musically, the Australian, who has been involved in so many projects and bands over the years, serves up a varied mix of country, soft rock and roots – all in all a very harmonious, relaxed and interesting work, which, however, only reveals itself in its complexity and impressive serenity after repeated listening will fully unlock.
---

https://www.rootsville.eu/2022/albums/reports/steve%20mcnaughton.html
Australian recording artist Steve McNaughton has earned acclaim as one of Sydney's top contemporary rock and pop songwriters, while achieving chart success, international airplay and significant music streaming. His music ranges from heavy radio-friendly hooks to passionate, up-front and personal material. He has been writing songs for over 30 years and performing almost as much with various Sydney artists and bands. In that period, he has produced 3 albums and an EP, the most notable being rock album "Storm Chaser" and then the critically acclaimed "Eagles Aloft".
Released in 2013, "Eagles Aloft" demonstrated a huge leap in the contemporary country scene, using west coast artists, some Americana and Nashville influences as inspiration. The result is a slick album of crossover country and soft rock, receiving critical acclaim from highly credible sources. Donna Wilson of the Nashville Examiner not only gave the album a 5 star rating, but states "This is a must have album in your collection". "Eagles Aloft" was also the winner of the prestigious 2014 Best Easy Listening Album Award, from "Inside the Song" in Tennessee. More than 7 years later, Steve McNaughton now releases his 4th album "Journeyman".
This album, with 14 tracks, is more eclectic in nature, but is still predominantly in the crossover country and soft rock genre. A constant theme that works its way through many of the album tracks is travel, memories and life experiences, which should be very relatable to most listeners. The title track, "Journeyman", and the first single to be released, tells the story of a simple country man who made his living the hard way, over many years on the road.
He's been through both good times and bad, but has held on because that's all he knows. Because Steve has had so many different jobs and projects, while also playing with so many bands and musicians over the years, this song has a strong personal connection to the artist. Other album tracks, such as "Sliding Doors", relate to missed opportunities; songs like "Cold Wind Blowing", "Under The Midnight Sky" and "Glue" all relate to personal experiences, both good and bad, and a few other songs refer to our journey through life in general.
---
Buy the Journeyman CD now.